KNAG blog
KEN NELSON TOYOTA: ALL NEW 2018 TOYOTA CAMRY!
09/01/2017
We are happy to announce the all new all redesigned 2018 Toyota Camry is in stock. This car is awesome from front to back! You have to see and drive it!
All camry models come standard with Toyota Safety Sense TSS-P: Pre-Collision System with Pedestrian Detection, Dynamic Radar Cruise Control, Lane Departure Alert with Steering Assist and Automatic High Beams.
Camry is available as a Hybrid and gets 53 mpg !
Available 3.5 Liter V6 DOHC with dual VVT-i 301 hp !
Toyota Care: no cost maintenance for 2 years 25,000 miles and 24 hour roadside assistance for 2 years !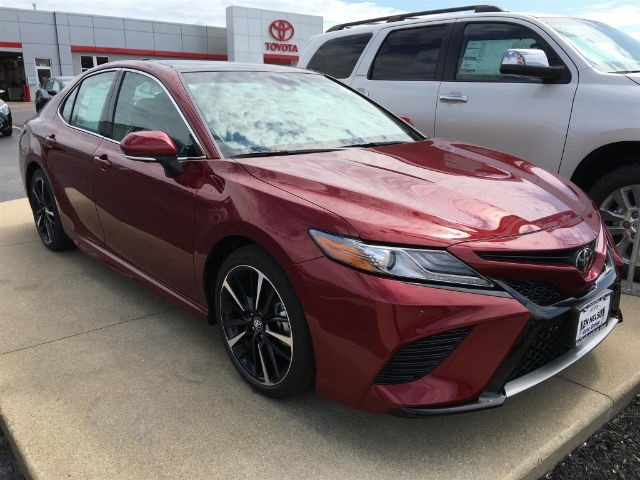 KEN NELSON CHEVROLET: HOME OF THE 19% OFF MSRP!
06/05/2017
Through the end of June on select Silverado's and Traverse Ken Nelson Chevrolet is going all out. 19% off MSRP means you save up to $ 9,500 ! Right now is the best time to buy a new truck or suv. Our inventory on these vehicle's wont last! Come in and see our Chevrolet team today!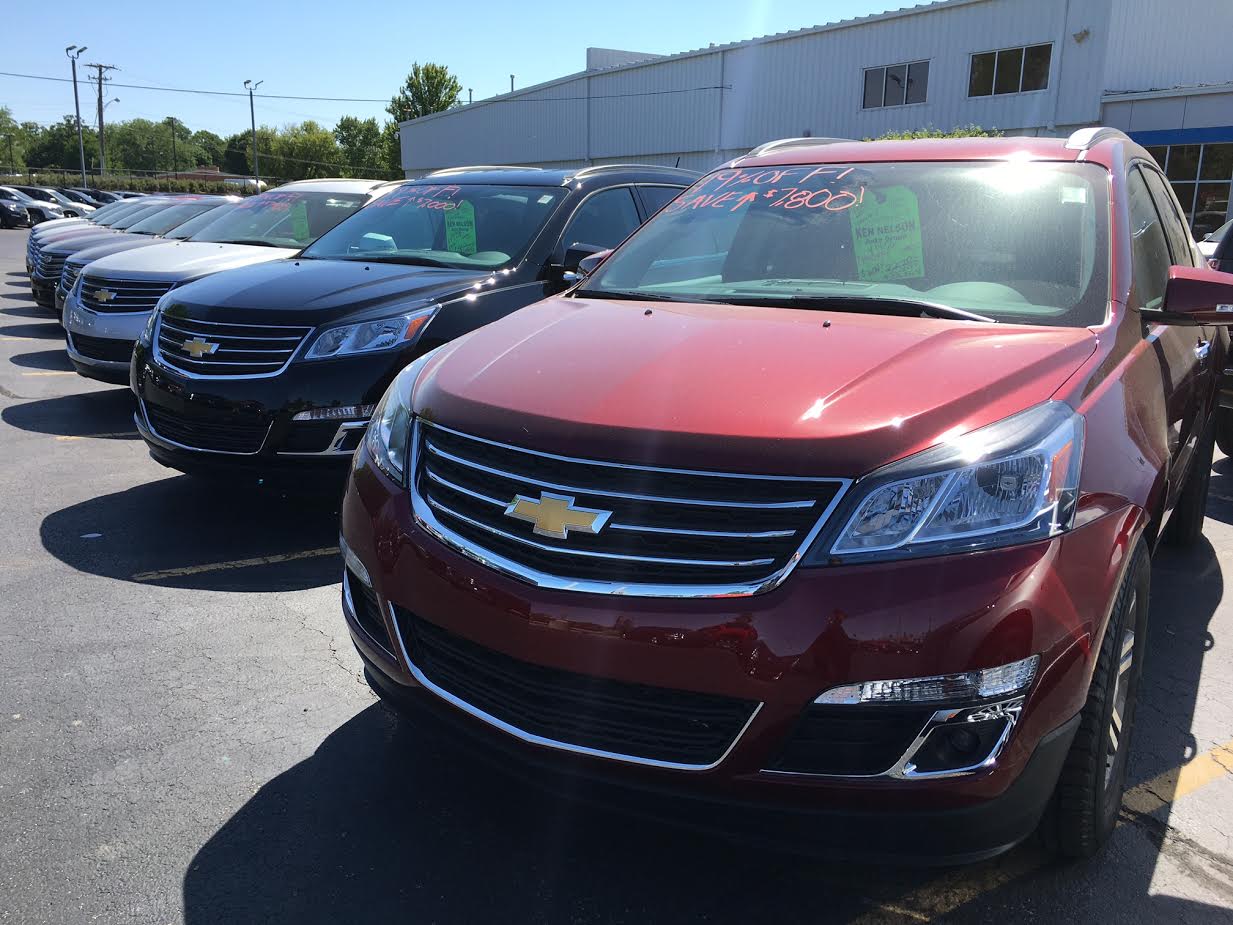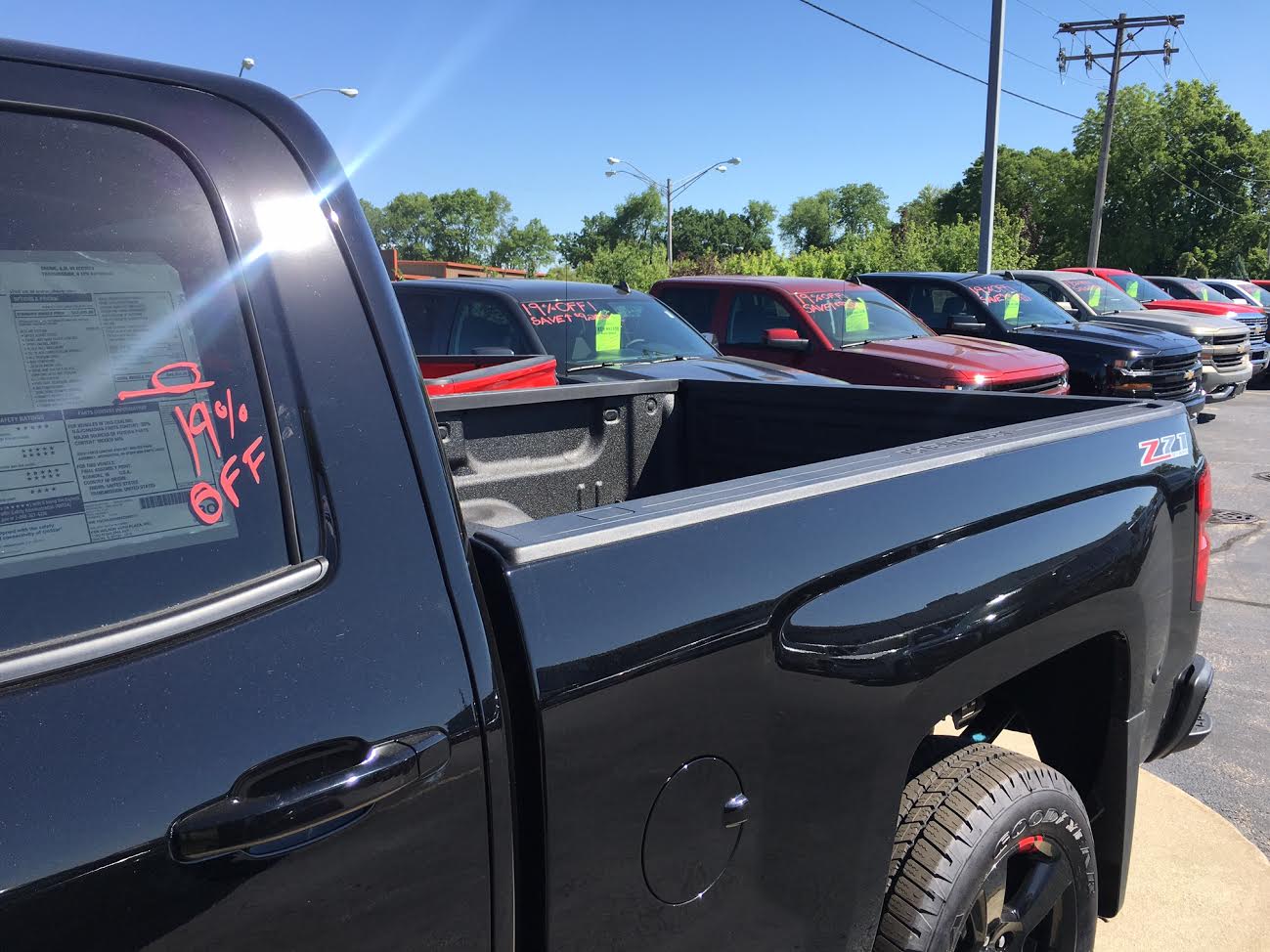 OUR NEW CARWASH IS UP AND RUNNING!!
03/25/2017
Ken Nelson Auto Group is excited to announce the completion of our new carwash! Construction started around November of 2016 and is now complete. We will now offer no charge carwashes to our service and express lane (quick lube) customers. In addition when you pick up your shiny new or pre owned vehicle it will have had a fresh wash. Ken Nelson Auto Group is committed to being your complete automotive dealership. From sales to service were here to always keep your vehicle looking it's best.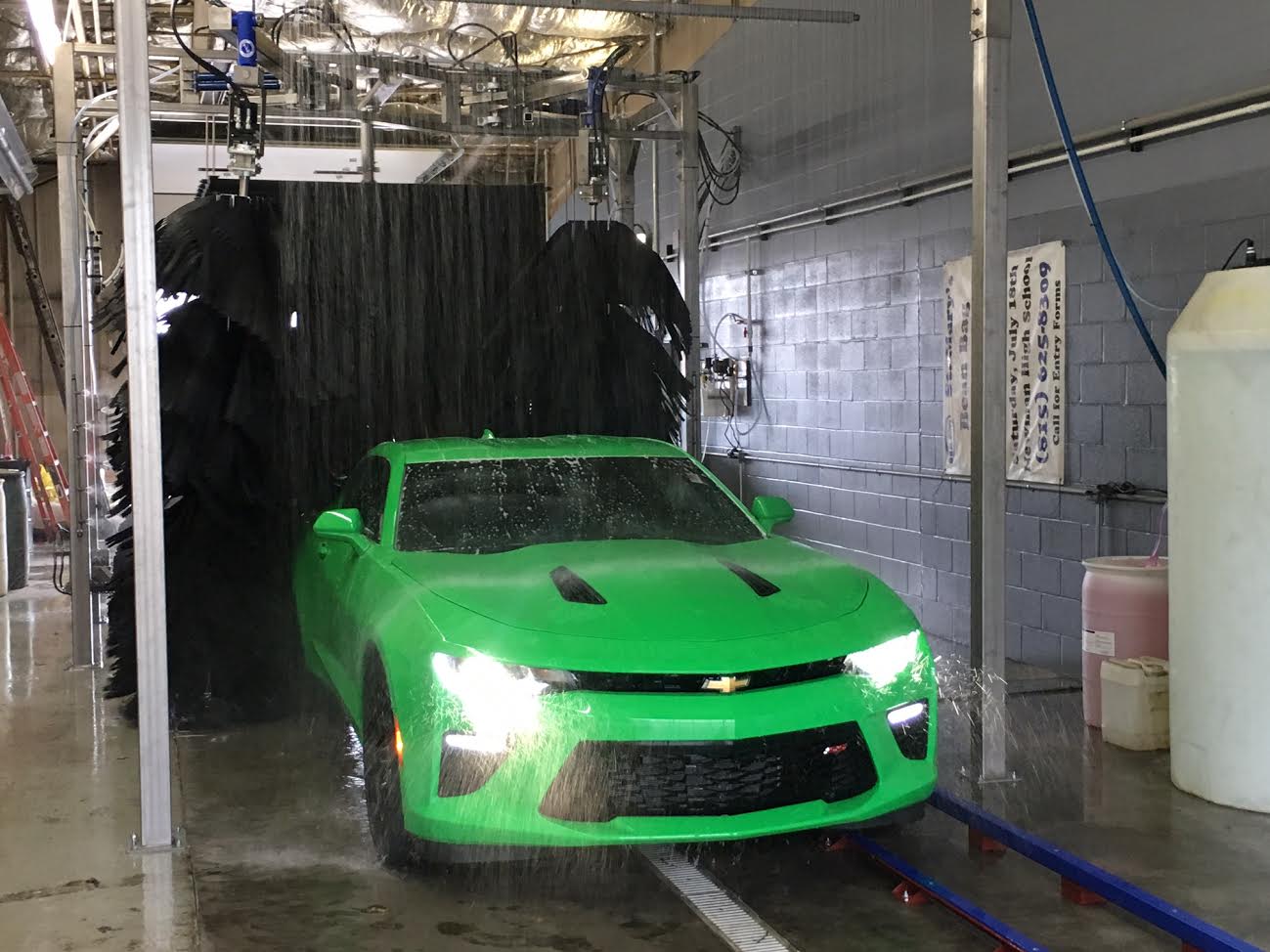 HUGE SAVING'S ON OUR COURTESY LOANER VEHICLE'S
02/15/2017
Here at Ken Nelson's we provide our customers with loaner vehicle's when their vehicle's are being serviced in our shop. We have a fleet of about 10- 15 brand new Chevrolet, GMC and Buick models straight from the factory in this loaner program. A new fleet has arrived and these courtesy loaner's are now ready for sale. Why buy a used car when you can buy new for the same price?? Compare our prices to the same used vehicle with 15,000 to 30,000 miles and we believe you will see the value in these vehicles!! All courtesy loaner's are new and untitled with a Full warranty of 3 Year 36,000 mile full coverage, 5 year 60,000 mile powertrain warranty. Free maintenance for 2 years. Huge savings off of MSRP.
Click on SPECIALS at the top of this page and select new vehicle specials to see our complete lineup of courtesy loaner's.
2016 Chevrolet Malibu with ONLY 2,300 miles !!! Buy today for $20,494!!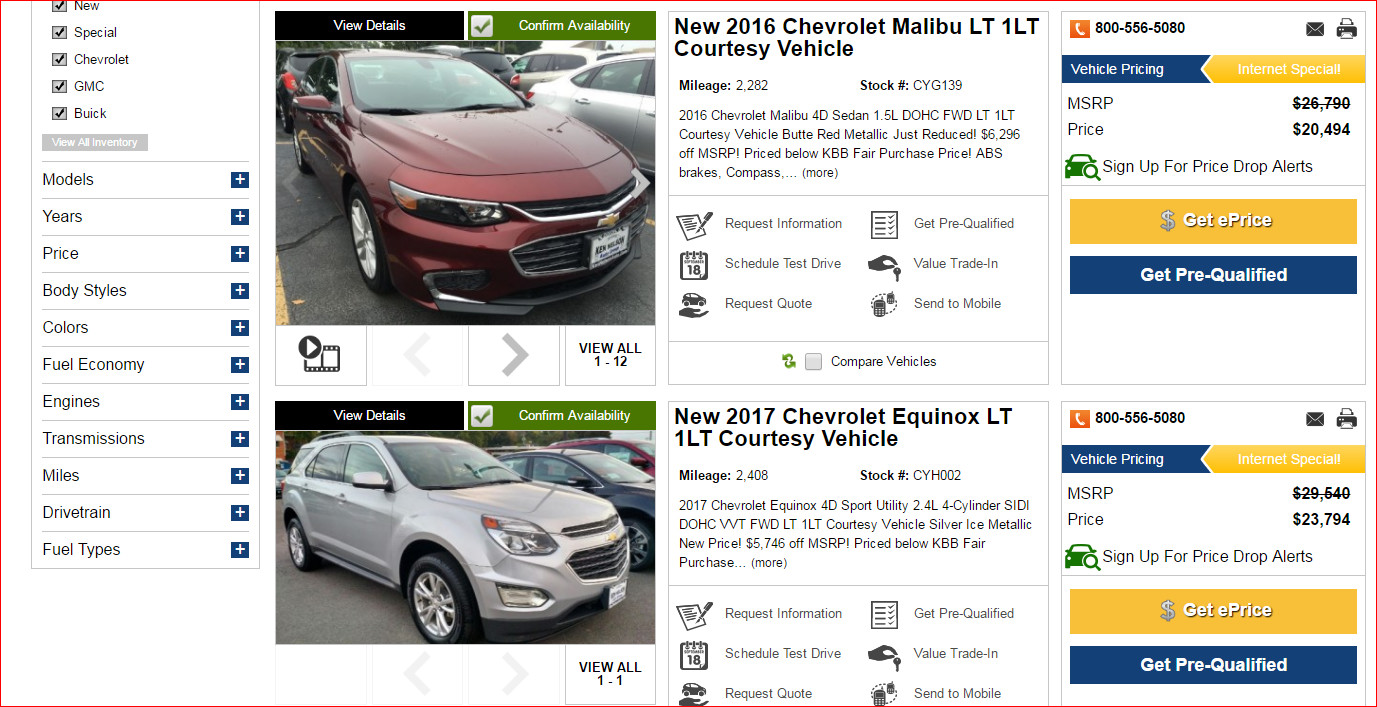 KEN NELSON QUICK LUBE (EXPRESS LANE) NEW LOCATION
01/15/2017
The Ken Nelson Quick Lube is open for business with its new location and slight change of name! The Ken Nelson Express Service lane will now be found inside the Toyota Service entrance. The Ken Nelson Quick Lube has been changing oil for Dixon and the surrounding Sauk Valley area since 2001.
We service ALL makes of vehicles. Come see us for your next oil change and relax in our new waiting area while your vehicle is serviced. There is No Appointment necessary for our Express Lane service.
Ken Nelson Quick Lube hours:
8am to 5pm Monday THRU Friday
8:30am to 12pm Saturday
Ken Nelson Auto group is a dealership in Dixon IL. We proudly serve the surrounding areas of Sterling, Rock Falls, Oregon and Byron. 1100 N. Galena Ave, Dixon Illinois 61021. 10 Franchises 1 location. Toyota, Nissan, Chrysler, Dodge, Jeep, RAM, Chevrolet, Buick, GMC and Cadillac.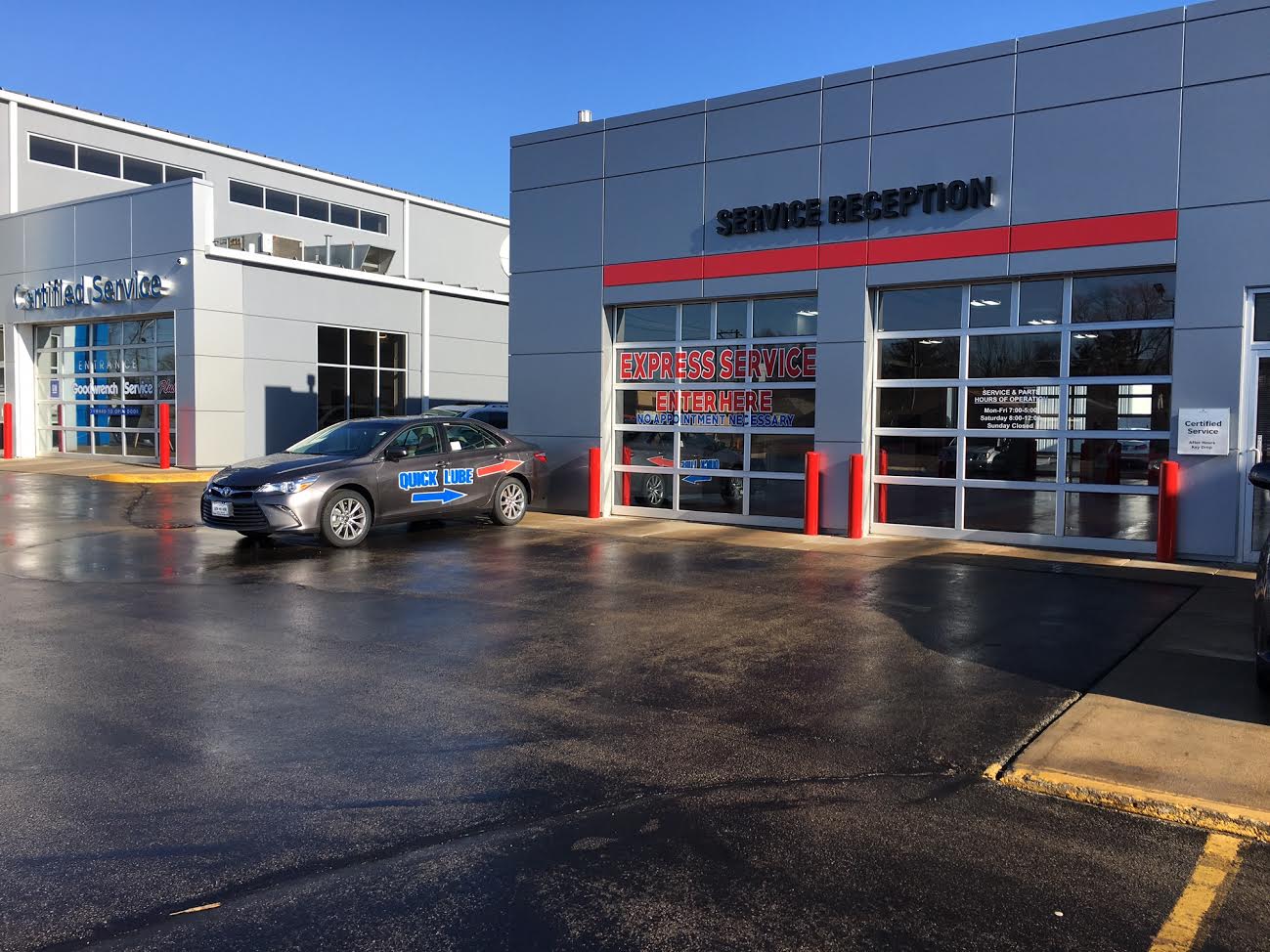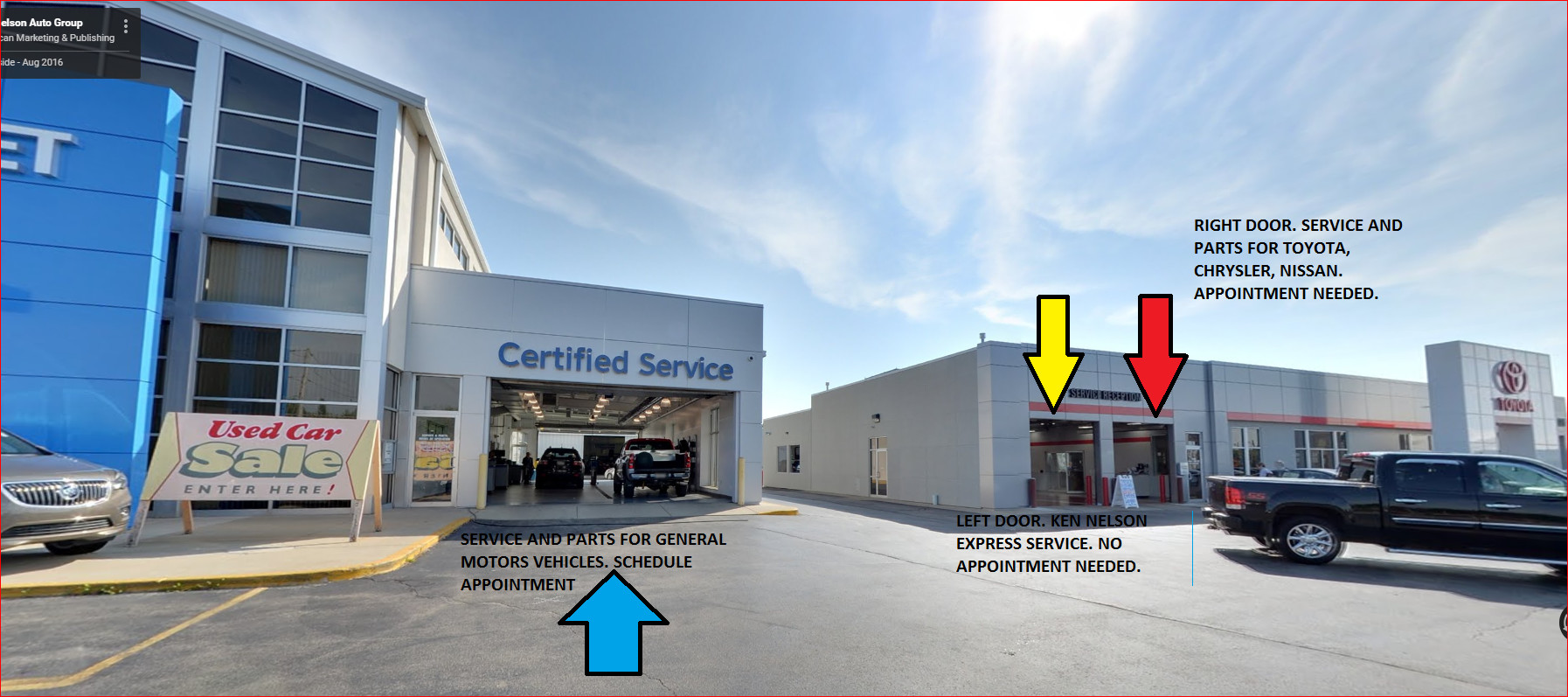 KEN NELSON TECH TEAM: My Chevrolet app
12/05/2016
If you don't have this app installed and paired to your current GM vehicle your missing out on some neat options. Like being able to remote start your car from your office on a cold snowy winters day. Own a Buick, GMC or Cadillac? Then your app would be called the My Buick app, My GMC app or My Cadillac app.
Here is a short guide to get you up and running.
1.) Go to the App store on your Apple phone (use the google play store for Android phones) and search for the My Chevrolet App and install it, then click OPEN.
2.) Once the app is open click on Create Account, here you will need to input your Account Number. If you don't have your account number press the blue Onstar button on your rearview mirror and an Onstar representative will get you your account number. And while your at it ask the representative for your 4 digit pin number which you will need to run some things in the app.
3.) Next you will need to setup your username and password, answer 2 security questions and input your VIN number from your vehicle.
After this you should be done and ready to remote start your vehicle from anywhere or check the data remaining on your Onstar Wi-Fi Hotspot. Maybe you have been wondering what that light on your dash means? Browse your entire owners manual from your phone. You can even see your distance till empty from your office chair.
If you have any questions don't hesitate to stop in and ask the Ken Nelson Tech Team about your new vehicle.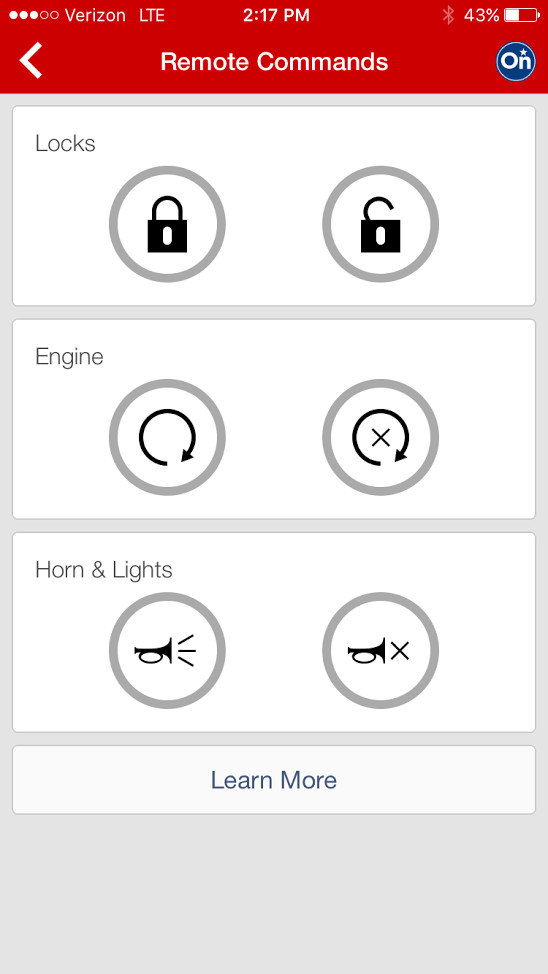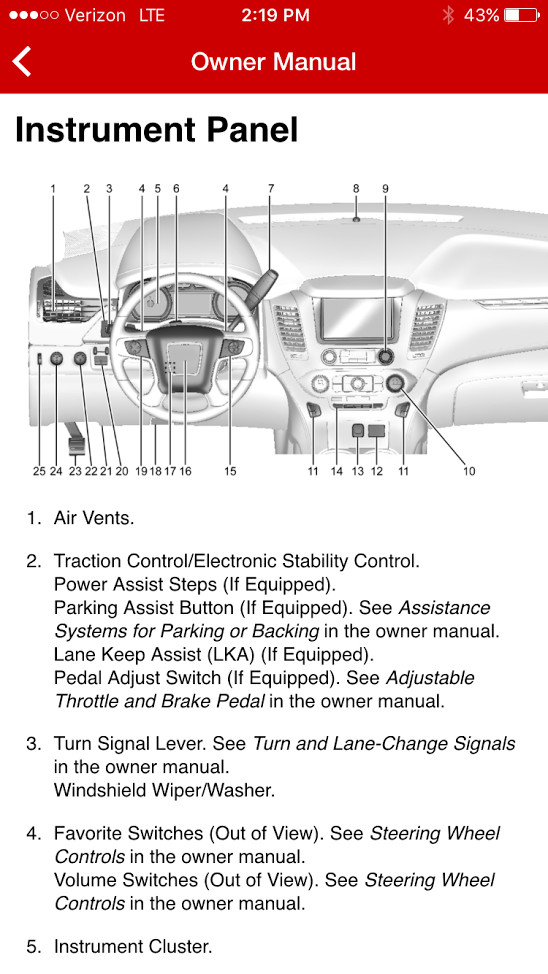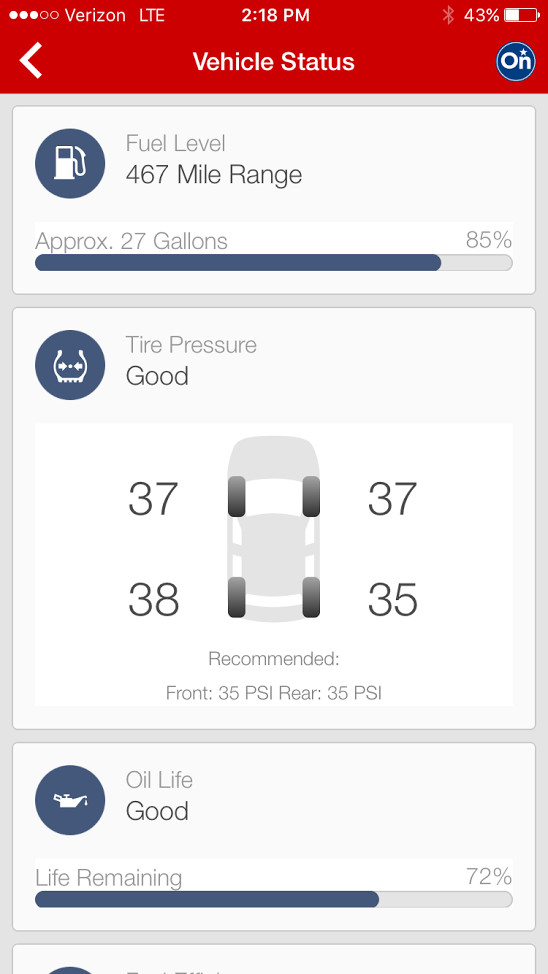 Ken Nelson Auto group is a dealership in Dixon IL. We proudly serve the surrounding areas of Sterling, Rock Falls, Oregon and Byron. 1100 N. Galena Ave, Dixon Illinois 61021. 10 Franchises 1 location. Toyota, Nissan, Chrysler, Dodge, Jeep, RAM, Chevrolet, Buick, GMC and Cadillac. Check back monthly for more blogging news from Ken Nelson Auto Group.
WORLD CHAMPS
11/01/2016
What a way to start the month of November. The 2016 World Series! Ken Nelson Auto Group would like to congratulate the Chicago Cubs on their fantastic season and playoff run! The Chicago Cubs are world champions!!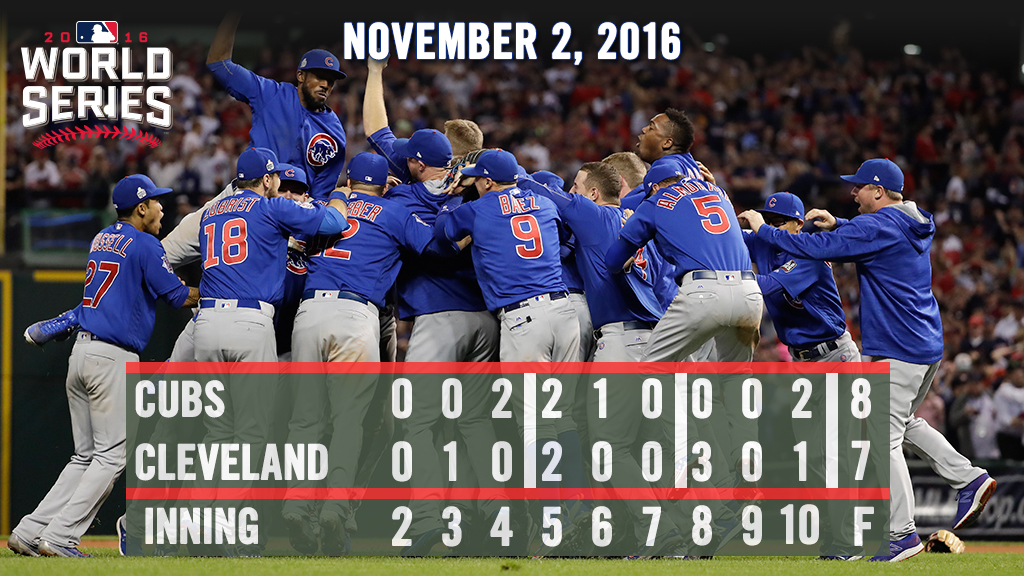 Put a Champion in your driveway this Fall season . Like the all new redesigned 2016 Chevrolet Malibu.
Awarded "Most dependable midsize Car, Two years in a row" by J.D. Power.
Received an IHS Top Safety pick + when equipped with available City - speed Front Automatic Braking.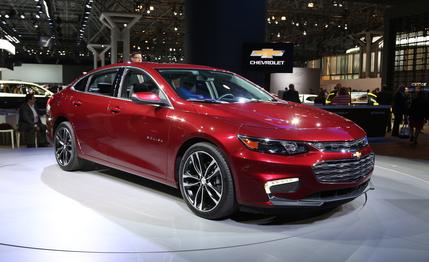 CERTIFIED PRE OWNED VEHICLE'S
10/01/2016
If you have been searching for a used vehicle in the last year or two you have probably come across several Certified used vehicles online. You might have been asking yourself what does this Certified stuff mean? And is it worth it or does it make sense to buy a Certified pre owned car or truck?
Let's take a look at the Factory backed Certified advantages:
A Certified pre owned vehicle receives a 125 to 172 point inspection: A certified technician looks over all the major components of the vehicle. If things like brake pads need replaced or tires are low on tread they have to be replaced for the vehicle to qualify as certified. The battery has to be tested and pass or its replaced, a road test needs to be done to check for noise or vibrations. If the vehicle has been in an accident and body panels have been replaced the vehicle cannot be certified.
Longer Powertrain Warranty: Almost all auto manufactures have a 5 year OR 60,000 mile powertrain warranty. This covers things like transmission and engine repairs. Purchasing a certified pre owned (CPO) vehicle extends the powertrain warranty out to 7 years or 100,000 miles. (some manufactures extend the powertrain 6 years or 100,000 miles with their CPO program).
Longer Bumper to bumper warranty: Some Manufactures also extend the bumper to bumper warranty when a used vehicle is purchased certified. For instance: purchase a Certified Cadillac from Ken Nelson's and receive an extension on the bumper to bumper out to 72 months OR 70,000 miles whichever comes first! Talk about worry free driving. Purchase a Toyota or Chevrolet CPO vehicle from Ken Nelson's get 12 months OR 12,000 miles extension of bumper to bumper coverage.
24 hour Emergency Roadside assistance is provided for the duration of the extended powertrian warranty. Need a jump start or a flat tire change, out of gas or locked out of your car these misfortunes are all covered. Towing assistance up to $ 100 is covered also under a Certified pre owned program.
General Motors CPO vehicle's come with free maintenance for 24 months or 24,000 miles after the purchase date. Let GM pay for your oil changes and tire rotations!
Some CPO Nissan models come with a $400 to $500 rebate! Yes that's right a rebate on a used car.
The technology features in today's 2 to 4 year old vehicles can be very high tech. Things like touch screen radio's, bluetooth for hands free calling, back up camera's and blind spot detection sensors are almost standard on a lot of vehicles these days. If something goes wrong with these features they can be expensive to repair. Purchasing your vehicle certified cuts down the likely hood of you having to shell out your hard earned money for repairs. A CPO vehicle takes a lot of worry out of the car buying process. Have peace of mind in knowing this vehicle has been inspected and is Certified. It is a Certified vehicle for a reason, it is in better condition than the average pre owned car.
Used car dealers cannot offer factory backed certification programs because they do not have the new car franchises. Therefore purchasing a used vehicle from a used car lot doesn't come with the warranty extension and the other pluses that Certified offers.
Ken Nelson Auto Group is the number 1 seller of Factory backed certified pre owned vehicles in the Sauk Valley area. We also have the largest selection of Factory backed certified pre owned vehicles in the Sauk Valley area.
The next time you are in the market for a pre owned vehicle stop in and see us at Ken Nelson's and let us explain the benefits of a Certified vehicle for you.
Click on any IMAGE below to go to our factory backed certified pre owned inventory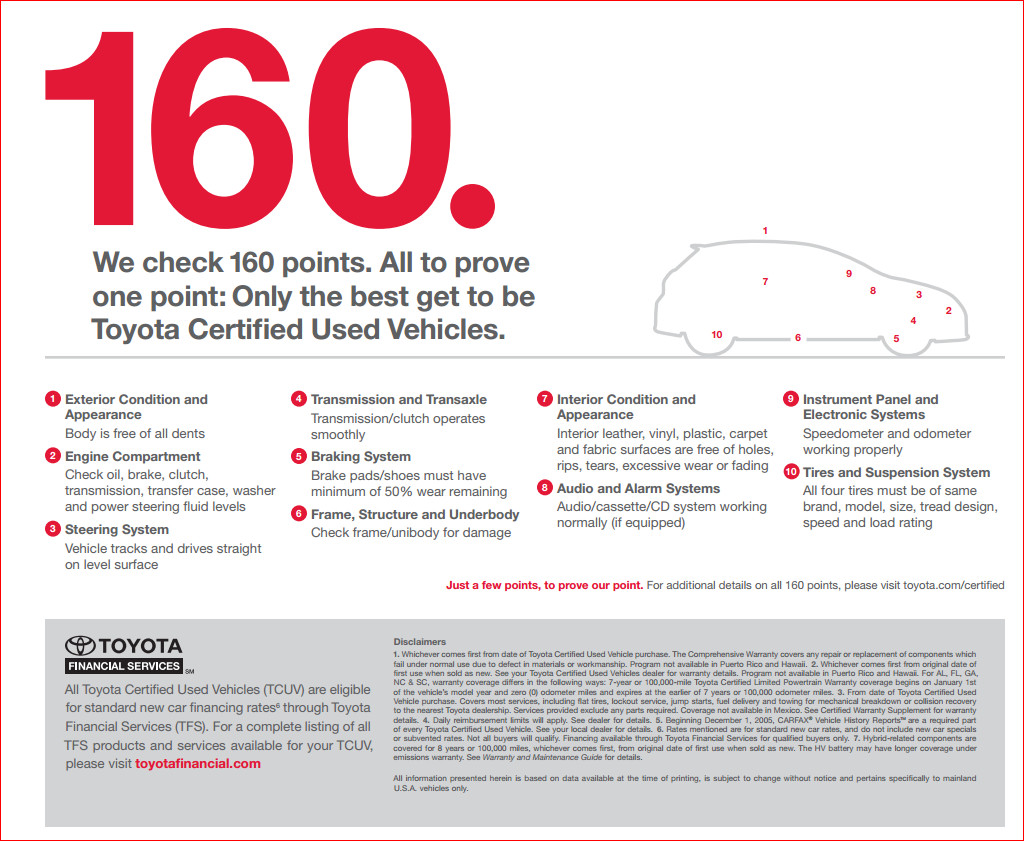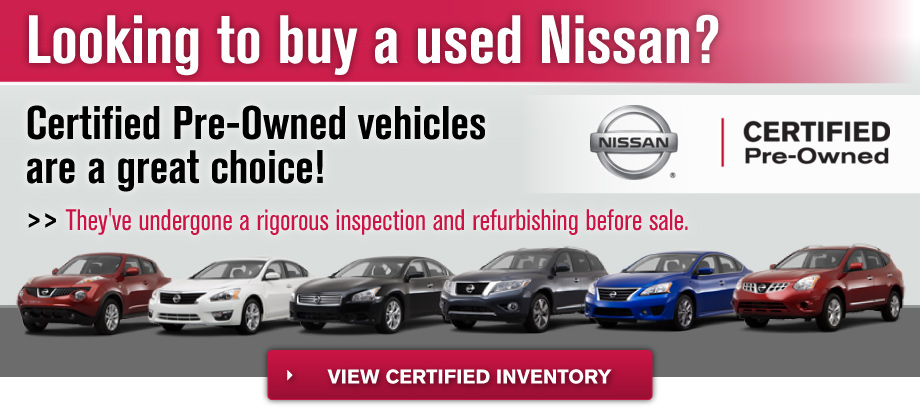 OWN A BUSINESS? UPGRADE YOUR FLEET!
08/04/2016
Ken Nelson Chrysler Dodge Jeep Ram is now a RAM truck Commercial Business Link dealer. If you own a business that needs hard working trucks and vans to complete the job we have em. Ken Nelson Auto Group is the Sauk Valley area's commercial truck dealer.
New inventory will include:
Ram truck 3500/4500/5500 (also available as Chassis Cab)
Ram Promaster Cargo Van 1500, 2500, 3500 low roof and high roof (also available as a cutaway or passenger window van)
Ram Promaster City
Ram Promaster has been very popular since its introduction for general contractor's/ HVAC installers/ plumbers/ electricians etc. The high roof models allows for storage of bulky items and the ability to stand fully at a work bench inside the van. The old conversion van models which have been around forever are being phased out because of this van. It is far superior to the old standard. Front wheel drive means winter driving to the job site is a breeze. Great MPG and affordability.
Our new Chrysler service facility features an 18,000 lb hoist and we have certified commercial truck technicians.
A great feature included with Ram Commercial vehicles is access to a loaner vehicle if your businesses vehicle needs to remain in the shop overnight. You will be given a like vehicle to the one you own being serviced.
Stop in and see us for more information on our new Commercial truck and van lineup.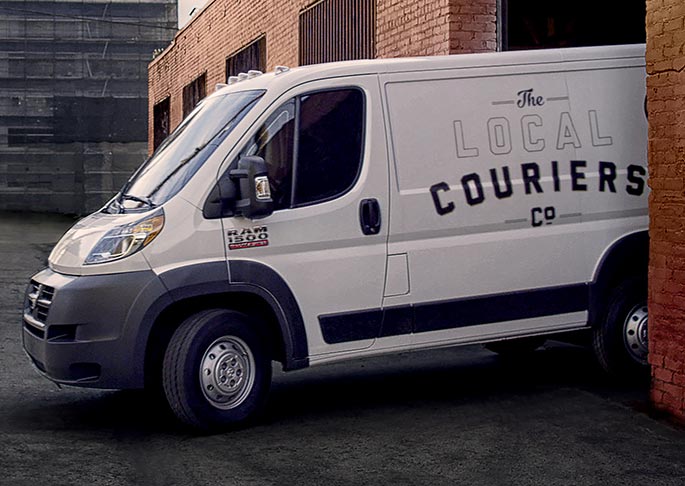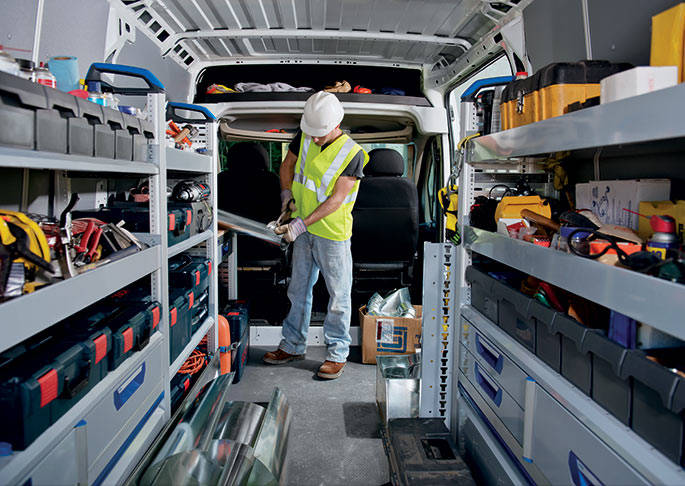 Ken Nelson Auto Group is a dealership in Dixon, IL, and proudly serves the surrounding areas of Sterling, Rock Falls, Oregon and Byron.
1000 N. Galena Ave, Dixon Illinois 61021. 10 franchises 1 location. Toyota, Nissan, Chrysler, Dodge, Jeep, RAM, Chevrolet, Buick, GMC, Cadillac.
Check back monthly for more blogging news from Ken Nelson Auto Group.
Jamie
DAY OF CARING.....
07/11/2016
On June 25th 2016 Team Ken Nelson participated in the 2nd Annual Day of Caring. United Way of Lee County put on this event to give volunteers a chance to help local agencies that support Lee county. United Way asked the agencies it provides support to what projects they needed assistance with. Some agencies had landscape projects around the grounds of their facilities that needed taken care of. Other agencies had inside projects like cleaning and painting. Over 220 volunteers participated in this event. This number is way up from the first annual event. Hopefully it continues to grow in our area! Ken Nelson team members and DIxon Y teen leaders were put to work at Kreider Services in Dixon. Kreider has developed a nice piece of land behind their headquarters on Anchor Rd. They have a paved walking trail, expansive garden and basketball court. Mulch needed spread, trees and bushes trimmed, park benches scrubbed and weeds pulled. It was a hot and humid day but Ken Nelson and its employees were glad to help out Kreider Services and United Way of Lee County, two organizations that do great things in our community.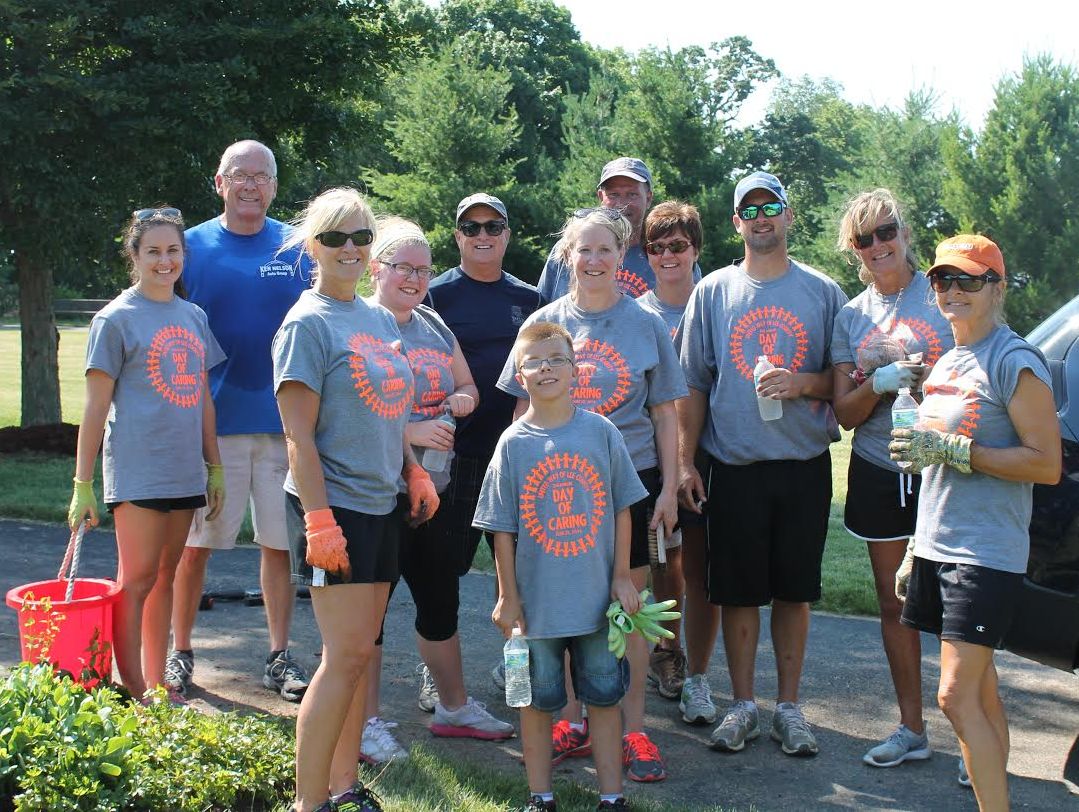 Ken Nelson Auto Group is a dealership in Dixon, IL, and proudly serves the surrounding areas of Sterling, Rock Falls, Oregon and Byron.
1000 N. Galena Ave, Dixon Illinois 61021. 10 franchises 1 location. Toyota, Nissan, Chrysler, Dodge, Jeep, RAM, Chevrolet, Buick, GMC, Cadillac.
Check back monthly for more blogging news from Ken Nelson Auto Group.
Jamie
NEW SERVICE FACILITY
06/01/2016
Ken Nelson Auto group welcomes in the summer of 2016 with their brand new Toyota, Chrysler, Dodge, Jeep, Ram, Nissan service and parts facility.
Construction has been underway since September of last year and the final steps are going on now. We have 16 new service hoists, 1 heavy duty hoist for commercial vehicles, an all new alignment rack, a new car wash and parts department. Our service business has been steadily increasing the past 4 to 5 years and expansion of our facilities is overdue. Our technicians will be moving out of our current Toyota, CDJR and Nissan service department which has been around since 1968. It has some dirt and grime from all the years of service. Lots of vehicles from the Sauk Valley area have made their way through that building over the years for maintenance and repairs.
Going down memory lane we have serviced vehicles in that service shop which do not exist anymore. Like Renault's, Eagle's, AMC and Opal. That was a long time ago but were excited and ready for the future of the automotive service business.
The old service department building will be lightly overhauled to house our detail and clean up departments as well as the new car wash.
We have over 15 technicians in our service department that know your car, truck or SUV inside and out. They are factory trained and maintain certification training. The high tech computer's and sensors as well as other systems on your vehicle make it extremely important that a qualified service shop work on your vehicle.
If you haven't seen our new renovations please stop in and take a look for yourself !
WE SERVICE WHAT WE SELL !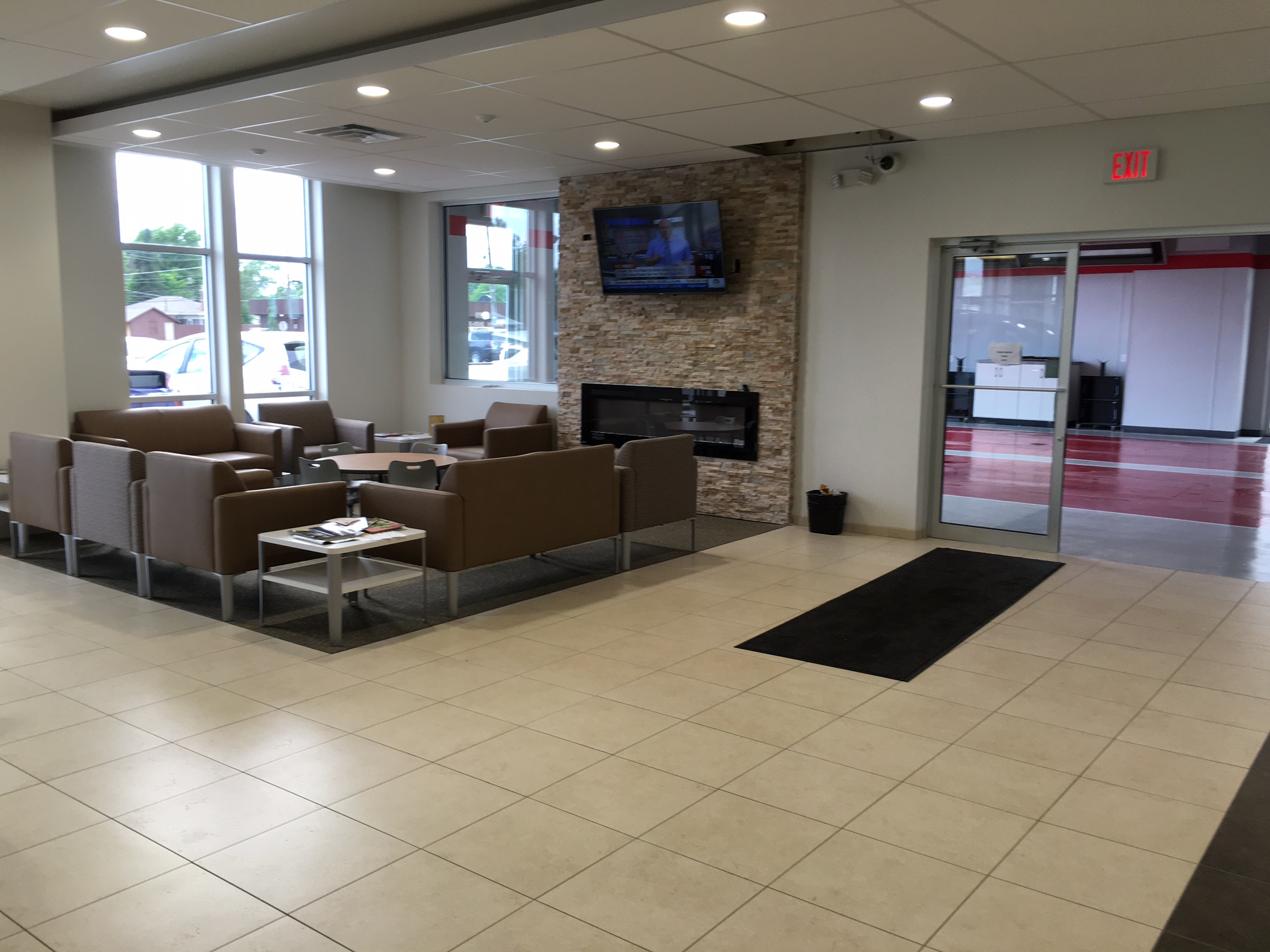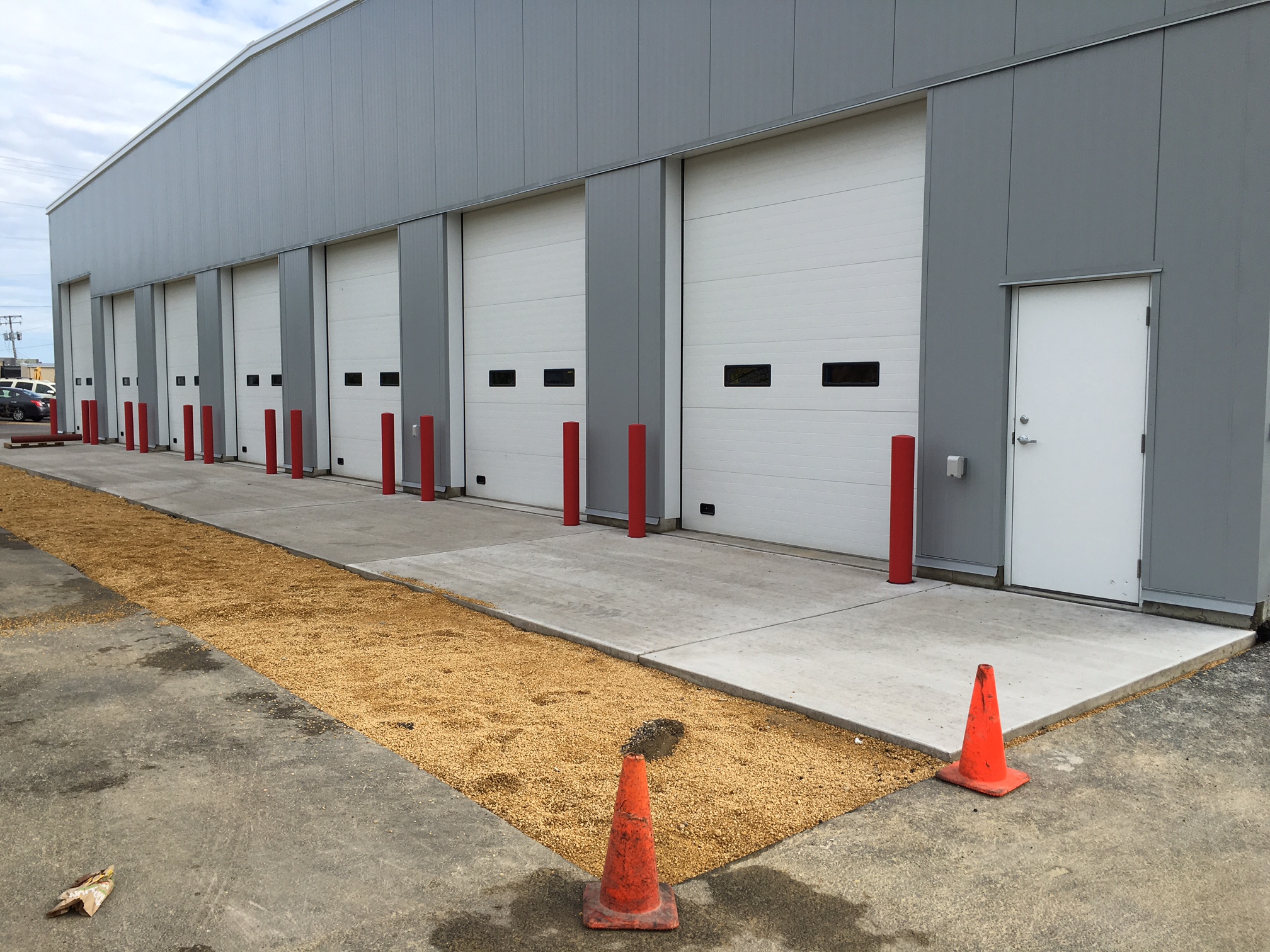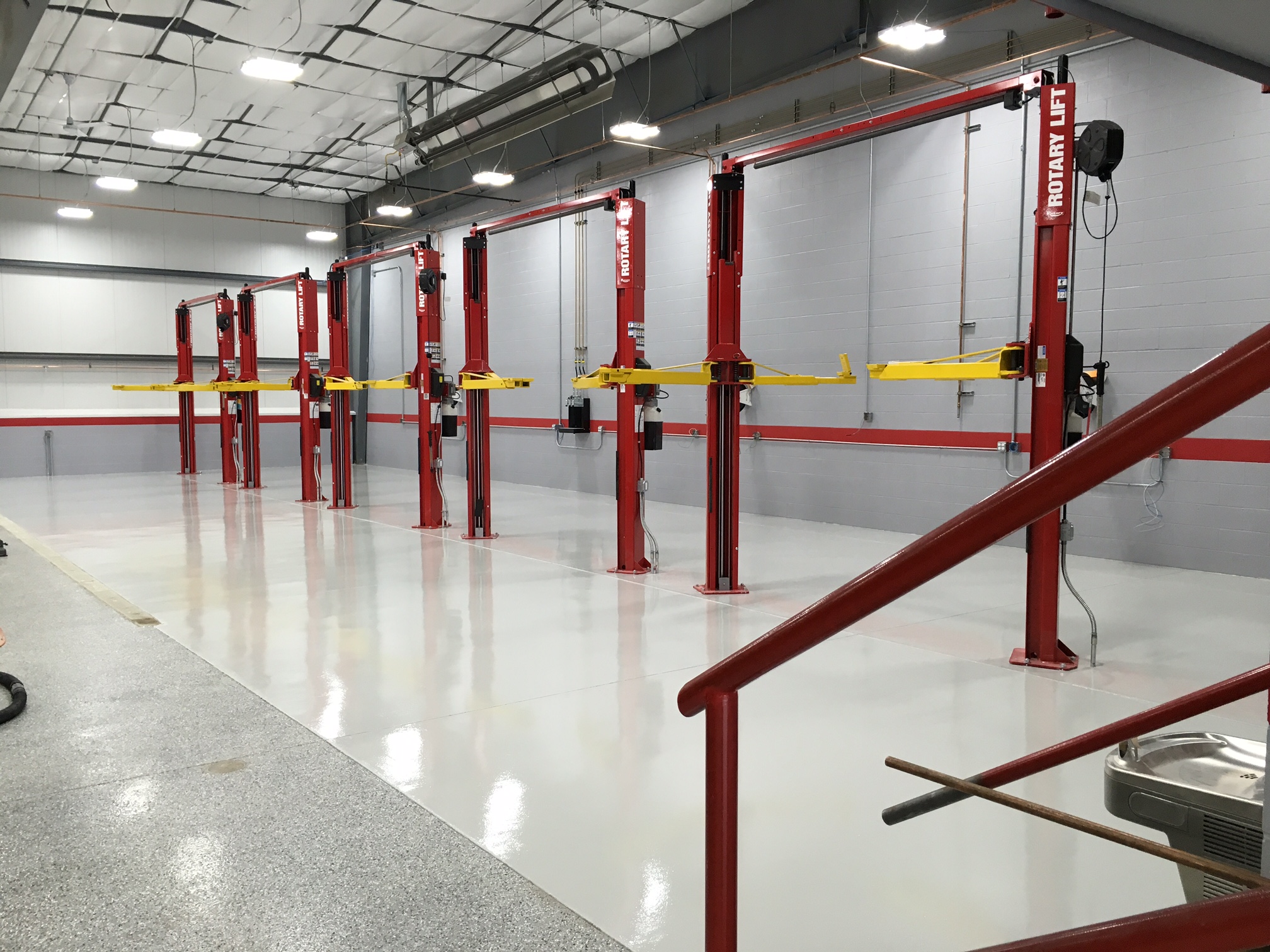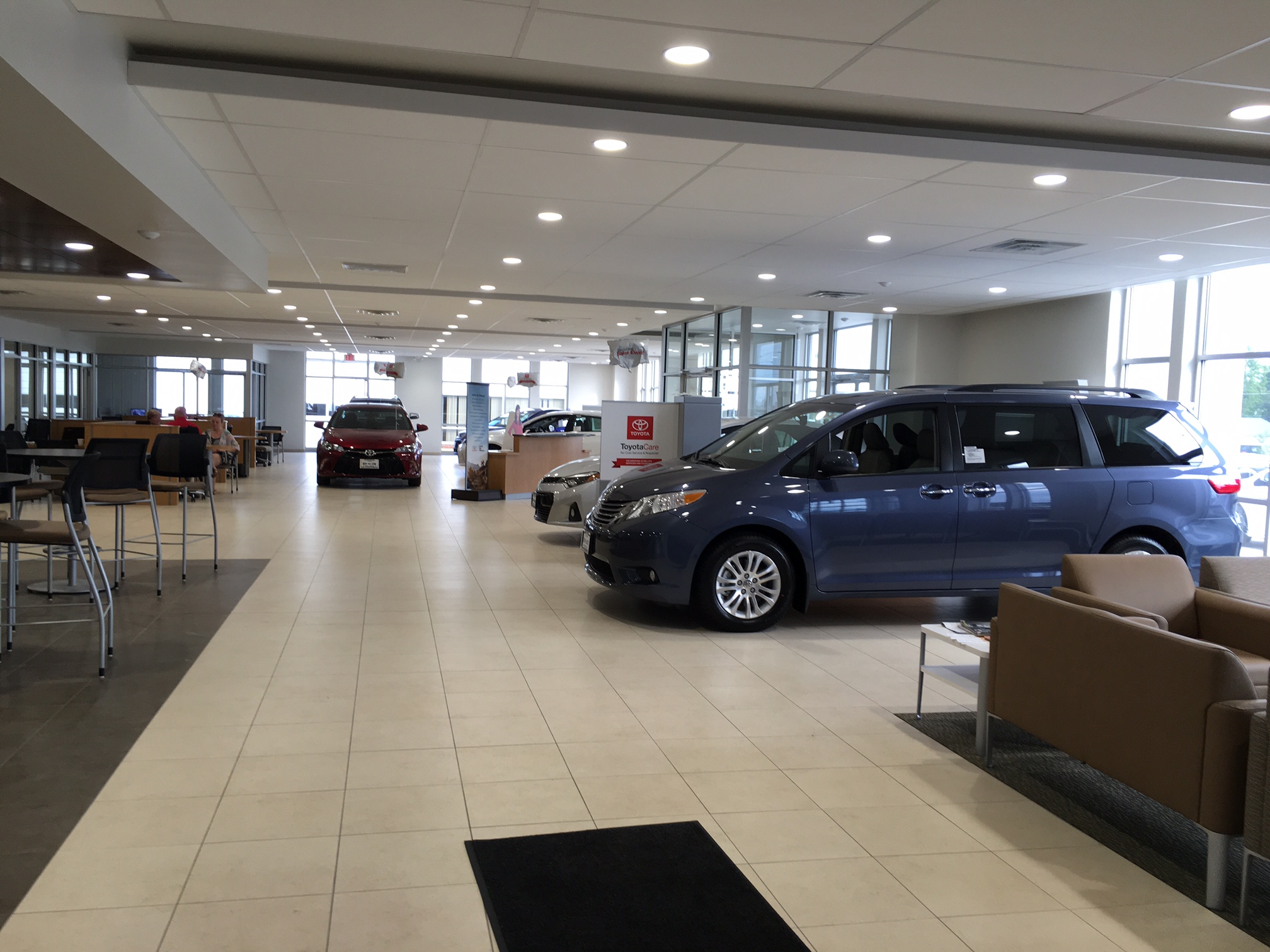 LEASE VS. BUY
05/01/2016
When purchasing a new car, truck, van or SUV you have 2 options. You can purchase or you can lease. A typical purchase would be to finance a $ 24,500 new car for 0 % for 60 months. Lots of people jump on 0% interest and don't think twice about it.
I don't blame them, it is a great thing not having to give a bank a bunch of interest every month.
But, let's talk leasing....
On January 1 of 2015 the state of Illinois changed the way a new vehicle lease is taxed. What does this mean to a new car customer ? Leasing has become very attractive. It's pretty obvious new vehicle prices have climbed to an all time high, customers are seeing the value in leasing because it is the only way to get the lowest payment possible per month. In 2015 more than 1 out of every 4 new vehicles were leased rather than bought.
A report by Experian Automotive in 2015 found that the average new vehicle lease monthly payment was $ 405 while the average monthly payment for a new vehicle loan was $ 488. The report also found an 18.6 percent increase in new vehicle loans with terms between 73 and 84 months. Consumers are wanting that new car at the same payment they had on the car they bought 6 years ago. The only way to do this is to extend the loan term. This is a recipe for negative equity. What is that you ask? Negative equity = your car is worth $ 10,000 and your payoff or what you owe on it is $ 14,000. $ 4,000 get's added onto your new loan. A classic term we have here at Ken Nelson Auto Group is: you should "BUY something that appreciates and LEASE something that depreciates". And let's face it, cars depreciate.
I did a little number crunching:
LEASE - 2016 Nissan Altima S: $ 24,475 - 36 month lease at 15,000 miles per year = $297 payment with $ 0 down. Put $ 2,000 down and the payment would drop to = $ 244. $ 1,000 down = $ 272. (these payments include $ 1,900 Nissan Lease cash rebate)
BUY - 2016 Nissan Altima S: $ 24,475 - 60 month buy at 0% interest for 60 months = $ 401 payment with $ 0 down. Put $ 2,000 down and the payment drops to = $ 368. $ 1,000 down = $ 385. (these payments include $ 750 Nissan rebate)
So a lease on a new 2016 Altima is roughly $ 100 cheaper per month !
Every new vehicle manufacture is making leasing more attractive. To put it simply they want you to lease their car. Just take the incentives on the Altima lease listed above into consideration. There is a $ 750 rebate if you purchase and $ 1,900 rebate if you lease. A lot of times when I'm talking with my customers about leasing vs. buying they think there is something in it for me or the dealership. Maybe they think we are all making more money when someone leases. Truly we are not making more. The profit (or loss) on a lease is the same as a purchase. The only advantage it gives us, is that we get an extra opportunity to sell you 2 cars in 6 years time rather than only selling you 1. (because the average lease is 36 months) Often times manufactures will come out with early buy outs of a lease and waive the customers last few payments if they go into a new lease.
Pay less in sales tax. You are only taxed on the portion of the vehicle you use in a lease. Using the Altima lease option above the lease sales tax amount comes to $ 787. Purchase sales tax amount (6.25%)on the same car comes to $ 1,449. Not a Nissan Altima kind of guy ? more of a GMC Yukon Denali type? This is where leasing can really save you some tax dough.
Currently the nationwide average for a gallon of gas is $ 2.29. The most popular vehicles on our lot right now are compact to large SUV's and trucks. These are not the most fuel efficient vehicles we sell. I'm going to throw out a guess here and say gas prices could be around $ 4.00 a gallon in 3 years. If my guess on gas prices holds true, the consumer who just bought a large SUV is going to take a drop when it comes time to trade in in 3 years. If that consumer would've leased the vehicle they don't have to worry about the future trade in value. Leasing comes with a guaranteed residual. You are always protected from the ups and downs of the "car market".
At the end of a lease you have 3 options:
turn in the vehicle to the lease company and walk away or buy/lease another vehicle
purchase the vehicle (like a 3 yr test drive then decide if you want to buy)
trade the vehicle in if there is equity
leasing advantages:
Always under manufacturer's warranty - don't pay service bills !! The cost of replacement for electronic parts on vehicles today is very pricey.
There is No cost maintenance on many new vehicle's these days - for example Toyota has 2 years OR 25,000 mile no cost maintenance. Lease a Toyota for 36 months and only pay for 1 oil change out of your wallet. Anyone with a squeaky wallet will like that savings!
Technology and safety features in today's vehicles are changing so fast - getting a new vehicle every 3 years keeps you in the safest, smartest vehicle.
Avoid diminished value of your trade in because of an accident - Carfax history reports show accident and damage reports on every car. If you vehicle has been in an accident it is worth less. There is no way to put an exact amount of value it loses after an accident but it does lose some. In a lease, if you get into an accident there is no penalty for diminished value.
Lower monthly payments than a purchase.
Pay less in taxes.
Never get stuck in a negative equity situation.
The next time you're in the market for a new vehicle consider a lease at Ken Nelson's in Dixon. It may not be the best way for every customer who steps foot on the car lot but there are advantages you may be missing out on if you buy a new vehicle the same way you have in the past.
Ken Nelson Auto Group 1000 N. Galena Ave, Dixon Illinois 61021. 10 franchises 1 location. Toyota, Nissan, Chrysler, Dodge, Jeep, RAM, Chevrolet, Buick, GMC, Cadillac.
Check back monthly for more blogging news from Ken Nelson Auto Group. We have a huge amount of knowledge involving the automotive industry and we're going to try this different way to get that knowledge out to you.
Jamie